Our History
Headquartered in Bangalore, UNIBIC is known for its rich and flavoursome cookies that take a bite of the premium cookie market.
Unibic is among India's biggest FMCG brands, offering more than 40+ product variants and straddling into various innovative spheres. As the largest wire-cut cookie manufacturer in India, Unibic has mastered the art of crafting cookies and introduced uniquely deviant products like Snack Bars and Wafers. It has successfully garnered countless followers and created massive waves across the globe.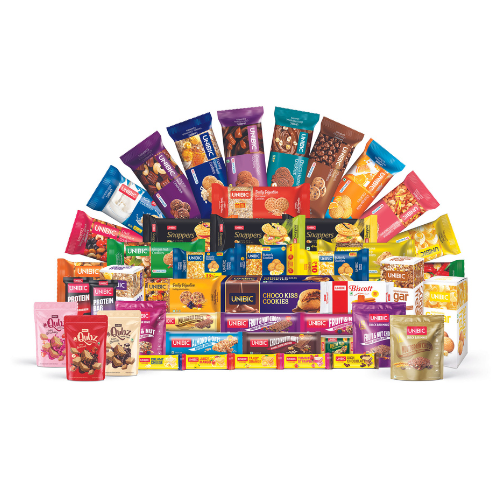 More variants. More in each variant.
UNIBIC offers a wide portfolio of products that can be broadly categorized as chocolate, butter, milk, savory & health. But that tells only part of the story. Even in a category like butter, the choice ranges from the classics like Butter Cookies and Cashew to the unique Doosra Chilli Butter Cookies.
UNIBIC's promise of more is amply demonstrated in every product. For example, Choco Chip has 21% chocolate, one of the highest in the market while Butter Cookies contain 9.4% real butter, almost double the nearest competitor.
Baked with imagination.
As an innovator, UNIBIC is second to none. A robust product development process with the involvement of senior management, marketing and sales along with the R&D team brings the best of consumer insights and innovative thinking to the creation of new variants. A history of firsts bears witness to this out-of-the-box approach. The first liquid chocolate center cookies in the country – Choco Kiss – were launched by UNIBIC. A host of unique variants, Fruit&Nut, Milk Orange, Chilli Butter, Honey Oatmeal are products of a constant quest to introduce new experiences for the consumers. The new "My Healthy" range of Ragi Cookies (with pure ghee), Gluten-free Cookies and the health-laden 40% Oats Cookies are the latest additions to the unique basket.
The UNIBIC factory is the largest integrated cookie manufacturing plant in the country, with 5 production lines and a capacity of 30,000 tons a year. That's a lot of cookies for you to enjoy.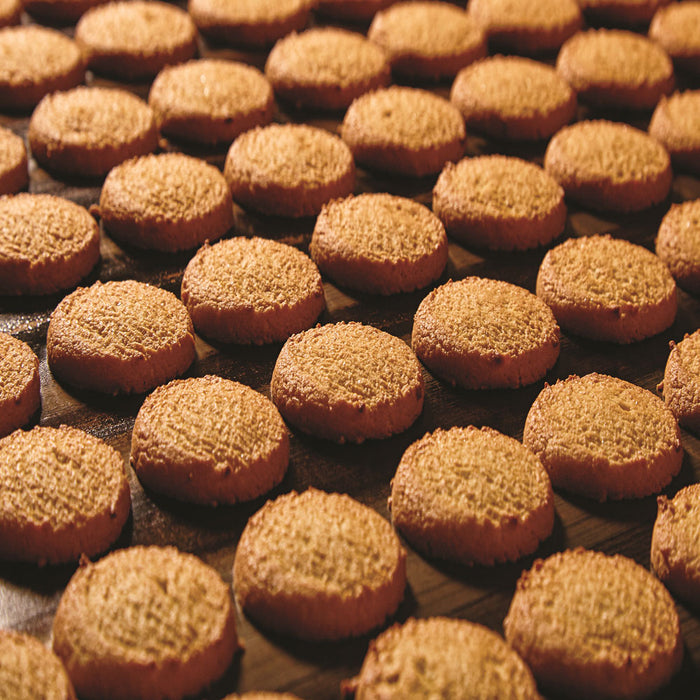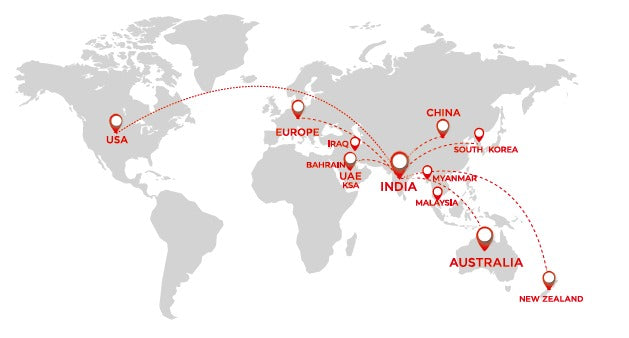 Expanding geographies and client base.
Unibic's delectable taste makes it a loved cookie brand, that is enjoyed all over the world. Its fan base expands beyond India to numerous countries. Unibic cookies are exported to more than 21 countries in the world, which includes The United States, GCC, Europe, Australia, New Zealand, China and Iraq.
Unibic's new product development capabilities have set a global benchmark. It's the cookie partner of some of the biggest private labels in the world. It has many premium associations with names like Indigo Airlines, Cafe Coffee Day, Sri Sri Tattva, Strootman, Coles, Woolsworths, Dollarama, Lulu and Air Asia.